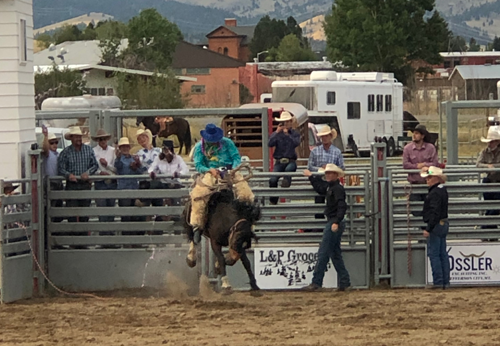 TBD
Jefferson County Rodeo Arena
Pay for entries early
Events and fees include:
Goat tying, $10;
Team penning, $30/team;
Ladies breakaway, $10;
Steer riding, 14 yrs & under, $10;
Ribbon roping (1 member must be female), $20/team;
Ladies barrel racing, $10;
Cow riding, 15 yrs & over, $12;
Ladies cow riding, $12;
Team branding, $40/team;
Team roping 2-head progressive, $30/team
Open to all Jefferson County residents and former contestants
Call-in entries only!! Monday, August 22, 2-9 PM.
Brady Nordahl, (406) 531-4581.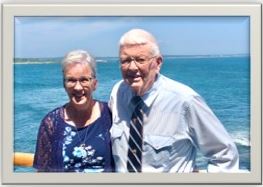 Grand Marshall -
Kindness, generosity & community is what comes to mind when announcing this year's Grand Marshals. Tom, born and raised in the Boulder Valley, served at the Jefferson County Sheriff's Department for 24 years ('75- '99), sixteen ('83-'99) of those being Sheriff. He's ranched his whole life, learning and working with the legendary Keith Evans, helping at the Paul T. Smith and Mable Murphy ranches. Tom grew up around horses and rodeo, as his father Nifty Dawson was a figure in the early Rodeo Organizations in Jefferson County, Tom himself joining these clubs.
Maureen moved to Boulder in 1969 working for the State of MT and Jefferson County her entire career. Maureen's involvement in the community spans multiple organizations such as the Late Boulder Cattlewomen's Leather & Lace Club, who fundraised for Whitehall & Boulder Home Ec. Programs, and for many years hosted the Beef BBQ in the White Barn. She is presently a member of the Whitehall Garden Club & Boulder River Quilt Guild. You can see many of Maureen's homemade items entered in the Fair.